Cloud and Infrastructure
Optimized for Success
We're laser-focused on your organization's success, not just your technical requirements. We listen, assess, and partner to deliver solutions that support your workloads today and tomorrow. Our engineers and technicians leverage their specialized expertise in colocation, connectivity, cloud, and network security, letting you focus on what moves your business forward.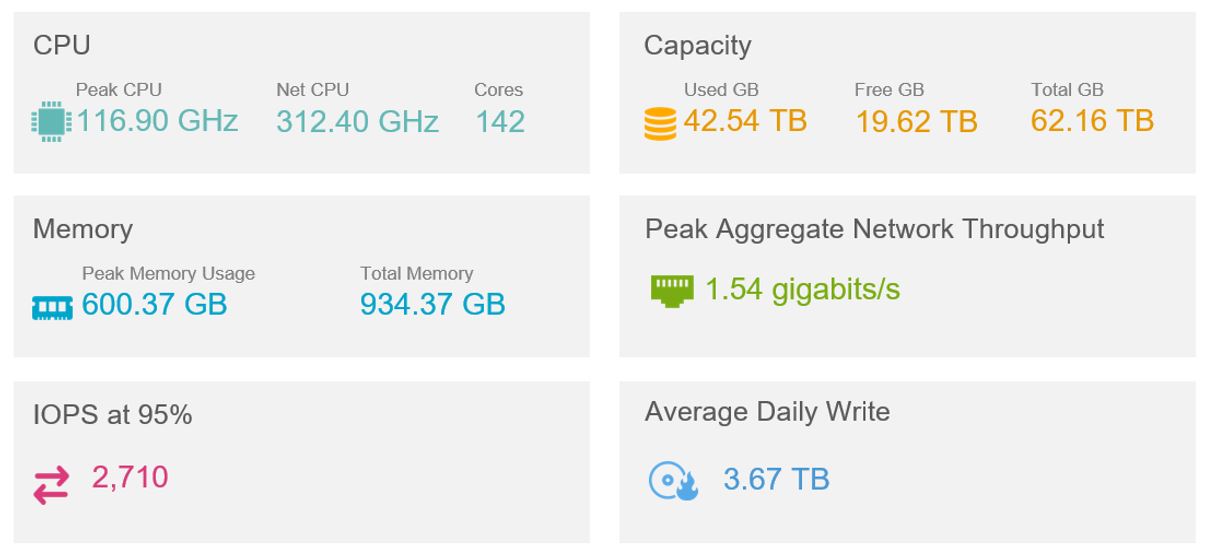 Infrastructure Underutilized and Overprovisioned?
Let's find out! We'll run a Live Optics assessment of your environment and generate a custom report.
Get a Report
Managed Solutions
Solve Your
Toughest Issues
Infrastructure
Optimization
We take a TCO approach to building agility, scalability, and efficiency to right-sizing your technical infrastructure.
Business Continuity
& Data Loss Protection
Protect operations from downtime due to ransomware, cyberattacks, outages, and human error.
Migrating to the Cloud
Whether you're operating entirely in the cloud or a hybrid environment, we'll map your data and workloads to the right cloud platforms.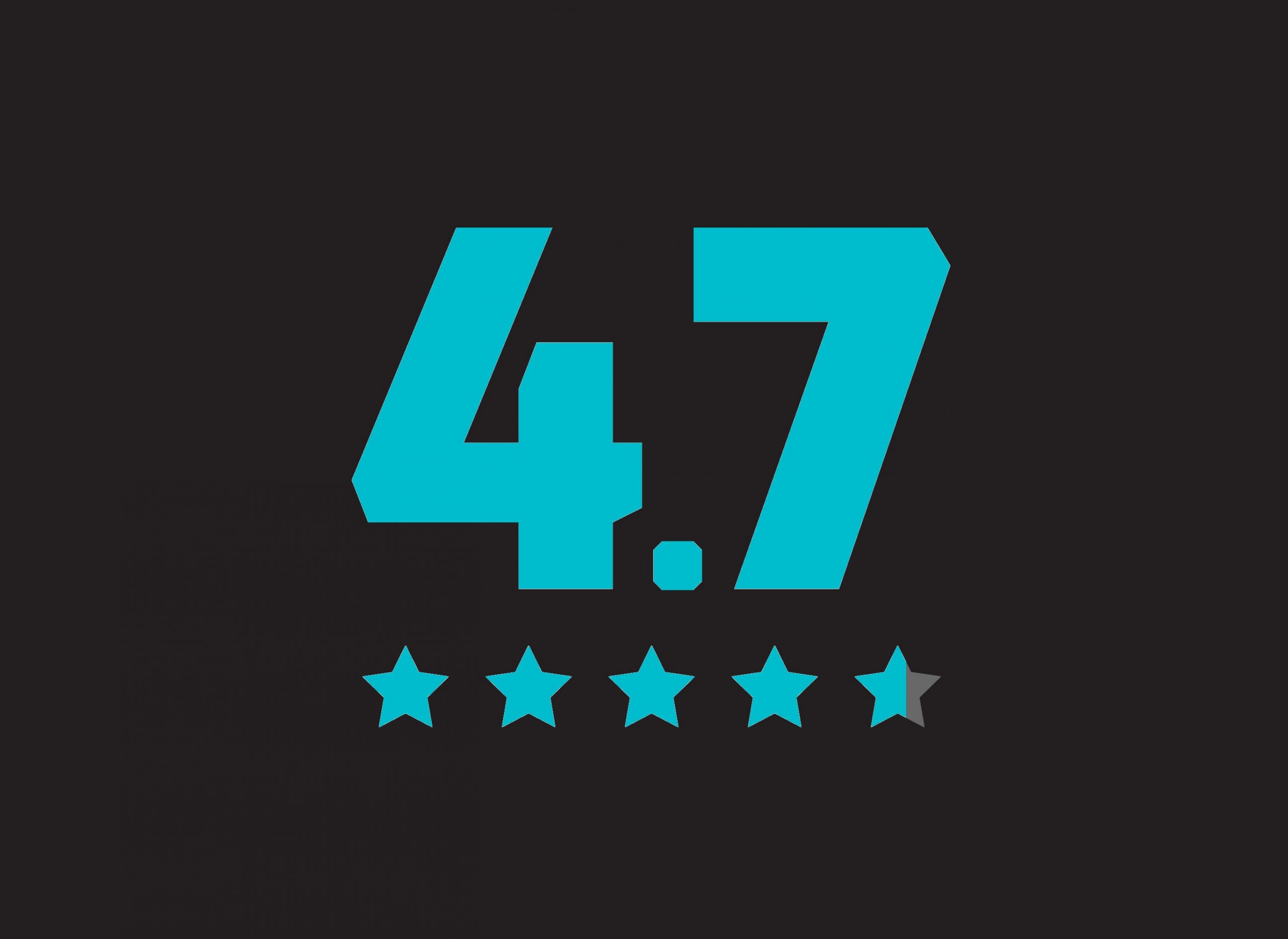 Service Done Right
We work hard to take excellent care of our customers and it shows! Most customers give our support team a 5-star rating. 24/7/365, we're here for you.
Our Clients Have Said Some Nice Things
Medikeeper
David Nguyen, CTO
"I now have DR and cloud specialist teams with 24/7/365 support."

Insight
Roman Alexander, Services Manager
"Keep doing what you're doing. Your proactive support is amazing!"

Cal Coast Credit Union
Travis Harrell, Vice President of IT Infrastructure & Operations
"When it came to delivering a solution that was well engineered, what we would need for sizing and speed, and at a really clear cost, NFINIT gave us the best option"

CRGITS
Craig Gemmil, CEO
"NFINIT is basically an extension of our services, and we need to be able to have a direct pipeline to those guys – and we have that."

HPD Lendscape
David Oksner, ABLE Product Director
"As usual, I got excellent service. The person who helped me honestly went above and beyond, solving my problem easily, and also provided critical information to help me figure out how it happened and allowing me to solve similar problems on my own."

Are you ready to streamline your technology and create a more efficient business?
Colo to Cloud
& Everything
in Between
NFINIT is Where You Need Us
Purpose-built locations nationwide provide cloud and colocation services.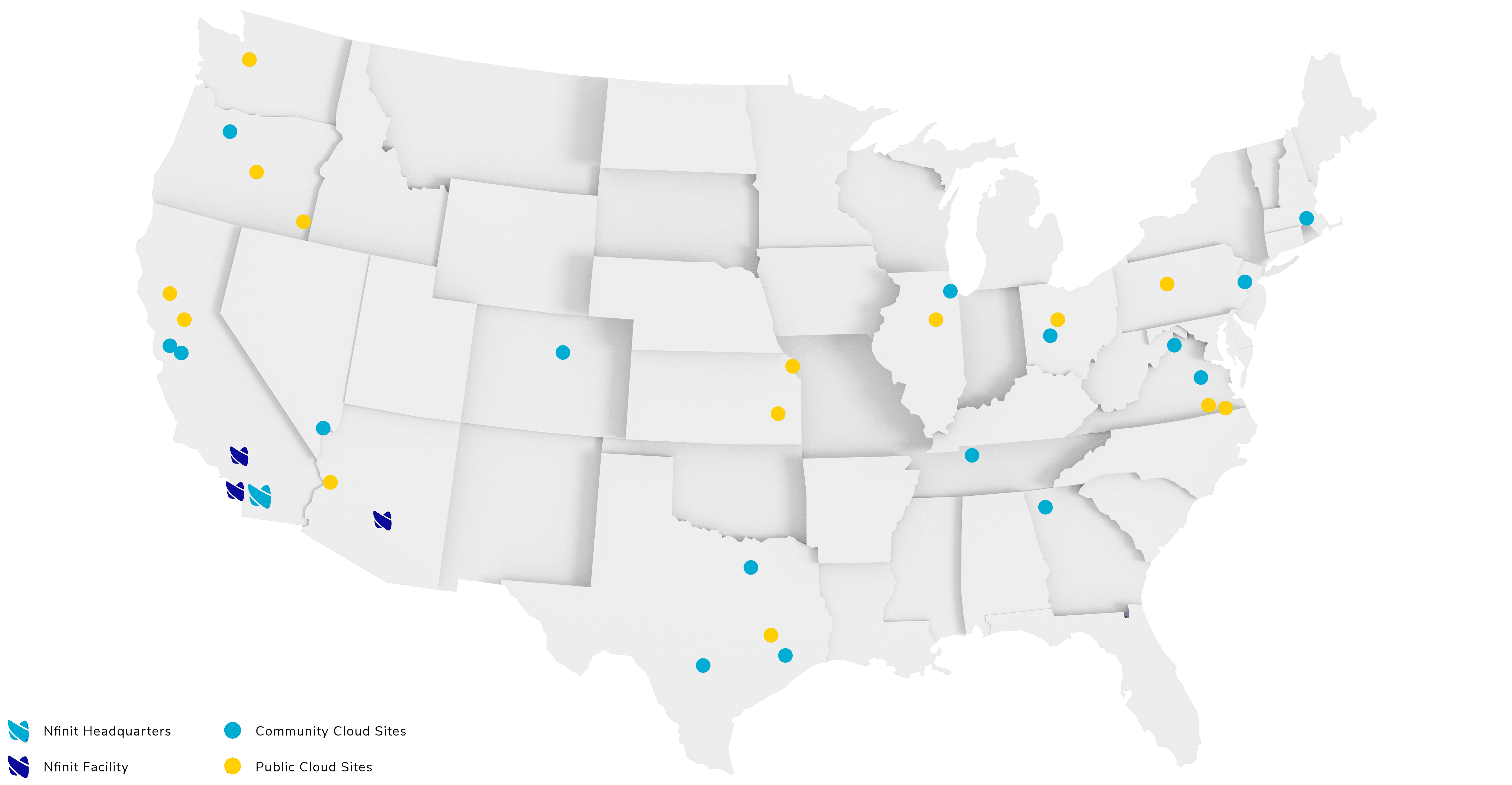 We're
NFINIT-ly
Qualified

Innovation
Your team doesn't have to keep up with all the latest innovations – because we do. We bring it all together to keep it simple for you. And keep you focused on running your business.

People
Teams of network, cloud, and security engineers, along with compliance experts, and 24/7 NOC specialists at your service.

Partners
Deep expertise in partner solutions maximizes security, reliability, and performance. We match the right solutions to your application.

Platforms
From the facilities foundation, network, and cloud platforms, we build integrated solutions and manage it all.
See What's New
NFINIT Invests $8 Million in Cloud Infrastructure and Data Center Upgrades to Boost Energy Efficiency by 20% and Maintain Uptime Excellence
Let's Talk About Your IT Strategy