Company Bio
Jerome's Furniture Warehouse is a family-owned chain of discount furniture stores in Southern California, with its headquarters in San Diego, California. Founded in 1954 with a single location, Jerome's now has 25 stores plus multiple  distribution and clearance centers.
Client: Jerome's
Industry: Furniture Retail
Location: Based in San Diego, CA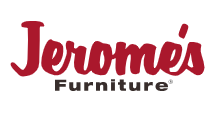 CHALLENGE
Secure scalability during a tumultuous time (major network upgrade + pandemic)
SOLUTION
A strategic, scalable hybrid approach: customer owned and managed network security appliances in the data center, cross connected to cloud infrastructure
RESULT
A virtual extension of Jerome's Furniture's IT Team with industry-specific, customized vision
A Long History with a Smooth Transition
Southern California's Jerome's Furniture, with 25 stores across San Diego, Orange, Riverside, and Los Angeles Counties, has had a long-standing relationship with its current IT service provider team dating back to 2005. At that time, Jerome's signed on with Fortitude Technology, which was acquired by NFINIT in the fall of 2019.
During the transition, operations remained smooth. With such a seamless transition underway, Jerome's felt no need to shop around for other providers as their core team was still intact at NFINIT, there were no significant hiccups, and in fact, the acquisition only benefitted Jerome's: there was an immediate expansion of the resources readily available to the furniture company's IT team.

"To go with a larger cloud provider, not only would our cost increase significantly, but it would do so with zero value added due to the lack of industry knowledge.

Rich Boettcher

VP of IT
Growth Beyond Standard Cloud Computing
During the past two years, Jerome's has also been facing a growth and transition period outside of the Fortitude-to-NFINIT shift; the COVID-19 pandemic hit in early 2020, and the furniture retailer was undergoing a major network upgrade, as well as ongoing company growth.
NFINIT's network architects and cloud engineers worked in tandem with Jerome's technical leaders and C-suite to proactively map out Jerome's IT strategy. In the last two years, NFINIT and Jerome's partnership has expanded beyond standard cloud computing, with NFINIT now providing Jerome's with:
Multiple DDoS-protected connectivity options in place with direct circuits, and SD-WAN
Customer-owned and managed network security appliances in the data center, cross connected to cloud infrastructure
Colocation of Jerome's equipment
Geo-redundant data backup of all production systems in San Diego and Phoenix (stored both locally and offsite – in Phoenix)
Object storage backup with immutability for specific critical servers
Disaster recovery for critical hosted production servers in San Diego pointing to Phoenix
24/7 system monitoring for all hosted servers
This evolution in the partnership has allowed Jerome's to assess and identify true production-worthy servers and move all mission critical data over to NFINIT.
Extensive Industry Knowledge
NFINIT's technical environment and resources, while impressive and certainly a contributing factor, isn't the largest selling point for Jerome's. For Rich Boettcher, Jerome's Vice President of IT, the true value lies within NFINIT's extensive knowledge of the retail industry, particularly as it pertains to furniture operations and sales, and the team's consultative, proactive approach.
"I'd be surprised if you can find an IT provider with as many furniture clients and as much experience in the space as NFINIT," Boettcher said. "It would be a loss in value for us to work with another provider."
Compared to other cloud solutions providers, the NFINIT staff understands the unique infrastructure needs of retailers.
Boettcher added that NFINIT provides peace of mind that all retail systems and applications, such as Storis, ePASS, Loft, and others, are protected and easily recoverable, minimizing revenue loss and opportunity costs from an attack or outage.
Boettcher emphasizes that the ability to think long-term ensures that the services NFINIT implements and recommends are part of a larger vision. He counts on to be thinking ahead, bringing expertise, trends, and best practices that his team doesn't have the time or bandwidth to keep up with.

"NFINIT leaders such as Phil Kenney have their finger on the pulse of our industry. He and the group understand furniture, so having someone out there thinking ahead is beneficial to those of us at Jerome's who don't have the time to stay in the know.
A Personal Touch & Focus on Security
In addition to the industry knowledge aspect, NFINIT has a partnership with Jerome's that reaches much farther than just IT pro to IT pro.
"I'll get a call from NFINIT's CEO or VP of Product Strategy or VP of Client Success – it's not just at a level where technical people talk to each other," Boettcher said. The result is a cohesive partnership that leaves Jerome's feeling valued as more than just a number.
From quarterly proactive account reviews to regular check-ins to direct phone calls when issues arise and more, Jerome's has come to find the exemplary communications to be a defining differentiator for NFINIT, citing specific instances where services went above and beyond typical troubleshooting.
Boettcher once received a call from an NFINIT executive, who was traveling via train to Northern California, saying some of NFINIT's customers had been facing security pings on a certain front and he wanted to make sure Jerome's security in that area was rock solid. "I wouldn't get that anywhere else," Boettcher added. "Industry-wide, we've seen some major publicized breaches in the furniture industry. A lot of us are working toward better endpoint security. NFINIT has been on the forefront of that."
When Jerome's experienced a serious issue, NFINIT was available around the clock to find solutions.
The furniture retail industry has often been late to adopt technology trends. However, there has been a major shift in the retail space over the last 18 months to increase attention and focus on security. Where Jerome's would otherwise be left to find security information and trends out via various outlets, NFINIT provides proactive quarterly reviews, insights, and recommendations.

"The NFINIT team was involved at 1 in the morning helping us out. Vendors don't do that unless it's convenient. Partners do it even when it's not convenient.
Flexibility & An Extension of the Team
Flexibility & An Extension Of The Team
During the pandemic, Jerome's faced the restrictions surrounding store operations that all retailers felt, affecting the IT team in a couple major ways: company network changes, with the team suddenly almost exclusively working from home, and a need for flexibility in billing. The company was able to reach out to NFINIT and adjust billing protocol in response to the new restrictions – from quarterly to monthly through the end of the year – flexibility that would not have been possible within a typical vendor-client relationship.
"NFINIT absolutely looks out for us as if they were a part of our company. Cloud and hosting infrastructure is one less thing I have to worry about because of this partnership. Everything I would expect to be done by an in-house IT staff is being done, making NFINIT a true extension of our team."