Data is an enterprise's most valuable and enduring asset, serving as the foundation for both digital strategy and transformation. To take advantage of that asset, enterprises are compelled to build a comprehensive data management strategy, which is essentially an enterprise's GPS, or roadmap, for using data to achieve its goals. That GPS, in turn, ensures that all the activities surrounding data management — from collection to collaboration — work together effectively and efficiently to be as useful as possible and easy to govern.
It's also incumbent on businesses to modernize that data management strategy based on a concrete understanding of their business strategies, data analytics objectives, and data needs. They need to design a data management architecture that can merge current data management tools and systems, leverage modern models and methods, achieve their objectives, and adapt to future needs.

Maintaining a strong grip on rapidly spiraling amounts of data scattered across public and private clouds, as well as in on-premises environments, requires innovative management approaches. Simply put, it's critical that businesses modernize data management to keep pace with the growing application and security demands of today.
Begin at the Beginning
In the modernization process, the actual starting point should always be to design a strategy based on the needs of the enterprise, including business continuity. The enterprise needs to identify exactly how end-users interact with the company's applications and data.
To the enterprise decision-maker, this means that they must have a solid understanding of business processes in terms of who uses the data, how they use it, and at what rate. Companies use this information for the deeper dive — developing an Information Lifecycle Management (ILM) strategy aligning IT setup with business strategy and operations.
With an Information Lifecycle Management (ILM) strategy, enterprises can effectively interlock their overall business needs with protocols for managing both data today and growing datasets in the future. An ILM strategy drives data tiering based on how different data sets are utilized and needed, the perfect balance of performance and cost.
For instance, ILM strategies identify where a company can allocate low-cost storage to meet accessibility needs and mandatory compliance requirements for data retention — saving dollars and space. Frequently accessed data requires different protocols and storage tiers driven by performance. (See this episode of Dollars & Data for more information on leveraging cost and compliance.)
Throughout the ILM process, many companies will overlook the actual users (IT's internal clients) and how they'll use, adopt, and adapt to different business processes. The first step should always be to understand these needs as firmly as possible before taking any action and therefore drive an intelligent outcome for the constituents of the company.
Gaining Control
Leveraging technology that provides a single console view into your data tiering strategy is essential. The more advanced technologies offer the ability to orchestrate the management of your data as finely as possible while also spanning across multiple platforms and media – including public and private cloud. These toolsets also allow for a company to customize and enforce retention policies across various datasets, rather than maintain the entire lot to the most restrictive point. Plus, they enable a sound disaster recovery system that is fully integrated into the larger plan.
One of the costliest mistakes that an enterprise can make is trying to do everything on its own. Forging partnerships during a data management modernization transition period is critical, as the best alliances can holistically service the entire enterprise – instead of a siloed strategy that serves specific departments and functions.
Generally speaking, an enterprise should revisit its data management strategy every two to three years. However, that time frame shifts to the immediate future anytime there's a large change in applications, underlying infrastructure, or a major change in business processes. One example of such an instance is the acquisition of another business. Larger market forces can also necessitate such conditions, as we've seen with pandemic protocols driving IT infrastructure to meet new demand in the form of remote work. And of course, business continuity and disaster recovery are always priority number one.
Managing data safely and effectively requires creating an intelligent, comprehensive information management strategy, utilizing reliable methods to access, integrate, cleanse, govern, store, and prepare data. It is crucial that businesses take advantage of the opportunities that enable more efficient and effective methods of managing data with new and innovative storage hardware systems.
It's safe to say that modernizing data management to keep pace with growing applications and security demands isn't only important to the enterprise, it's essential.

To learn more about ILM, read more here.
Jeremy Fitzpatrick, VP of Sales and Marketing at NFINIT, is responsible for guiding the company's sales operations and programs, marketing initiatives, and channel strategy.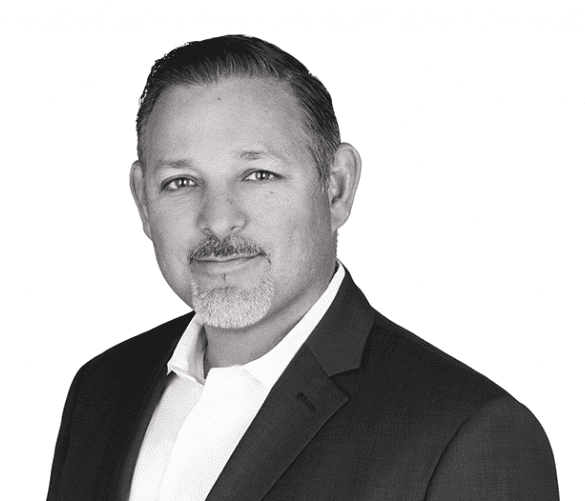 VICE PRESIDENT OF SALES AND MARKETING
As VP of Sales and Marketing at NFINIT, Jeremy is responsible for guiding the company's sales operations and programs, marketing initiatives, and channel strategy.