Protect your critical data
Why BaaS vs On-Premise Backup?
With geographically diverse data centers, 24/7/365 staffing, and a large network backbone, NFINIT Backup as a Service, or BaaS, protects your data, applications, and workflows should the worst happen. We provide more secure backup than most organizations could build or manage on their own.
We're NFINIT-ly Qualified in BaaS
Trust the 3-2-1-1-0 Principle
We've extended the industry standard 3-2-1 principle by a few critical steps.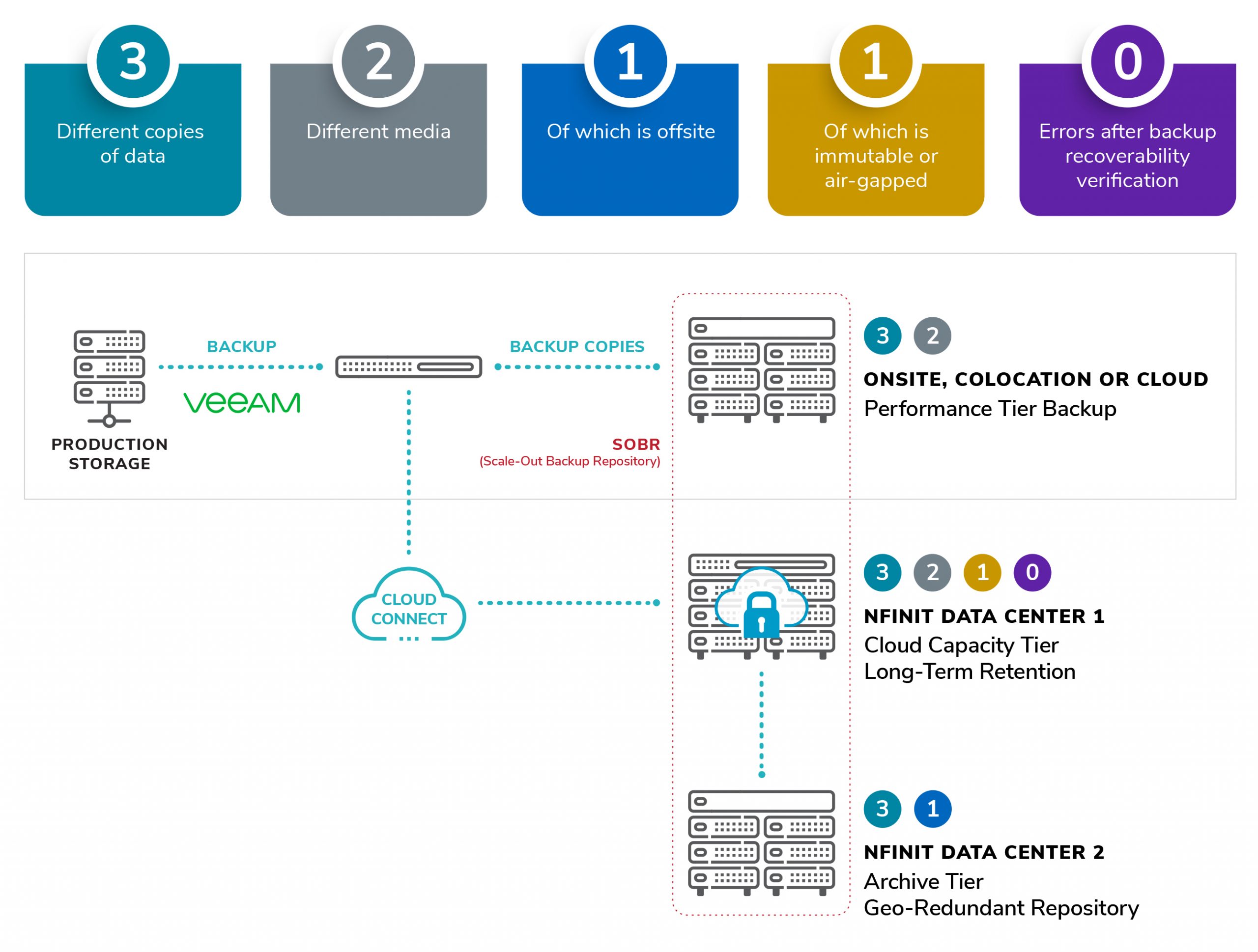 You're Covered with NFINIT Backup, Powered by Veeam

Already a Veeam customer?
No problem.
With NFINIT and Veeam Cloud Connect, there is no need to install any new software. Schedule, configure, and test your backups from your existing Veeam console.