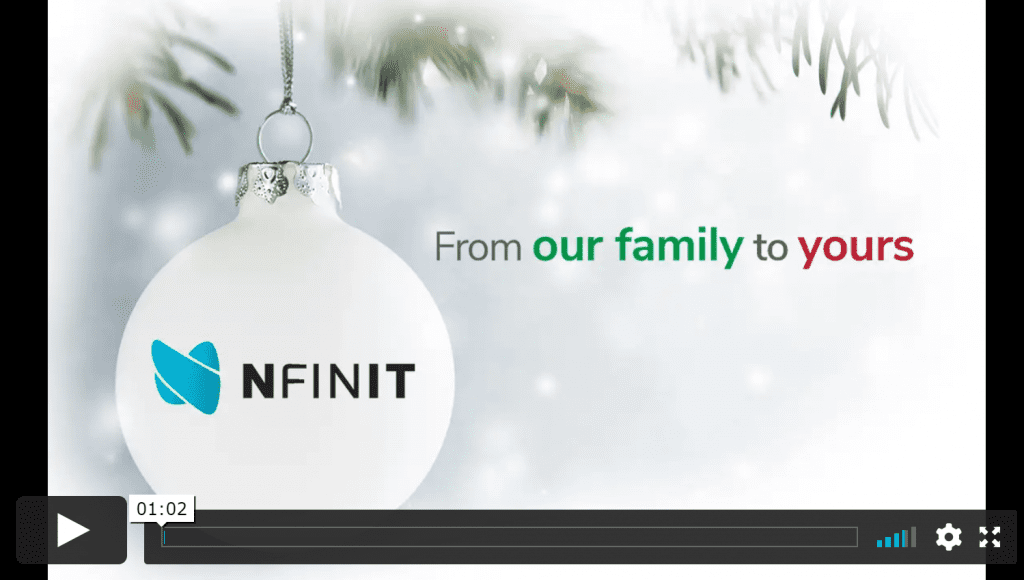 They may not work at an undisclosed location at the North Pole for a jolly, bearded boss who imposes strict deadlines and expects miracles. But their dedication and work ethic are certainly in the same league as the mystical, diminutive characters who do. We're talking about the highly trained, diligent employees who staff the Network Operations Centers (NOC) at NFINIT.
So what exactly is it that the NOC team does, and does so well, while the rest of us are snug and warm in our beds?  The short answer is "a lot."
Every day and night of the year— including all holidays—NOC team members stand watch over vast, highly complex networks and systems that host priceless, private customer data. At a moment's notice, they spring into action, keeping would-be cyber intruders at bay, restoring network outages, verifying client login credentials and delivering spectacular customer service.
As a part of this holiday homage to all who keep the NOCs up and running safely and efficiently, we spoke with a couple of these unsung heroes to gain some firsthand insights.
What makes the NOC so vital to NFINIT and its customers?
NOC Team Member, Sean M.  "Being the first link between clients and our operations teams, and being here 24/7 to help troubleshoot any small issues and escalate to the right department quickly."
NOC Team Member, Alex D.  "We proactively identify issues before they can affect customers and do our best to resolve them to make sure everything runs smoothly. If clients had to go to their own engineering teams every time a problem came up, they wouldn't have the time to execute their own business operations."
What skills does it take to do the job right?
Sean M. "I think that being able to analyze things—critical thinking skills are definitely essential when doing this job. Being able to think of different solutions and ways to get things done helps out as well."
Alex D.  "First and foremost, great customer service skills and being patient —even with upset clients to give them the best service possible. On the fly troubleshooting is critical, as well as carefully following strict procedures to ensure they're carried out correctly. Also key is keeping a close eye on all monitoring tools and the inbox and escalating anything out of the ordinary to get it resolved as quickly as possible."
What do you like most about your job?
Sean M. "One of the things I like is that working in the NOC gives you a variety of hands-on experiences. It is thing one to read about how to resolve issues, but it's entirely different to be able to address a problem systematically and take care of it firsthand. Another thing I like is being able to participate in projects that cover a variety of interests in the IT field. From security to networking, there is always something interesting going on."
Alex D.  "On top of working in an industry I thoroughly enjoy, it's rewarding to be a part of a company and system that supports so many vital services for our customers."
Has anything strange or funny happened to you on the late shift?
Alex D. "On one of the more quiet nights, on the security cameras, I saw a man come up to the front door and start shaving his head. What? He left before long and dropped a piece of the electric razor on the ground along with a few batteries that must have died. Pretty strange thing to do—in such a particular place—but it's definitely something to look back on and laugh about."
Sean M.  "Nothing super exciting usually happens on the graveyard shift, but that's probably a sign that everything is working the way it should."
NFINIT sends big thanks and warm wishes for a safe and healthy holiday season to the entire NOC crew. Thank you for all you do!

HAPPY HOLIDAYS!