I've been participating in Veeam's webinars and training sessions on the upcoming v11 release and am impressed with all that the Veeam team has packed into it. To start off, I want to give the general focal points for this new release:
At the top of the list is Disaster Recovery. Many of the new features are designed around minimizing downtime for customer systems, whether critical or not, and giving as much flexibility as possible for getting customers back up and running.
Monitoring is the other big point. Specifically with Service Provider Console v5, Veeam is packing in as much information in as few panes of glass as possible.
Feature Review
Continuous Data Protection (CDP) – This has been Veeam's number one requested feature. Essentially, this allows Veeam Backup and Replication to enable near-zero RPOs on highly critical, or highly transactional, backups. Our team will be looking to deploy this for customers who use SQL or who have data that they cannot be without for longer than a minute. It is enabled per backup job as a check box and has customizable RPOs, so we can now offer customers near-zero RPOs, as opposed to minutes, for their transactional databases. It is considered an instant fail-over to the most recent state or point-in-time.
Archive Tier and SoBR Enhancements – Veeam has made a lot of enhancements to their SoBR (Scale-out Backup Repository) technology. Formerly, Veeam had two tiers of storage for SoBRs, Performance and Cloud, they have added a third and renamed the Cloud tier.
The three tiers are: Performance Tier, Capacity Tier, and Archive Tier. I'll explain each in detail below:
Performance Tier – Active data storage, this is where we would store data with the highest probability of being needed, for example, the most recent backup point.
Capacity Tier – Warm storage, not needed on a regular basis but still has a high probability of necessary access. For example, if our retention for backup is 14 days, the most recent backup could be pushed to "Performance tier" and the remaining 13 backups pushed to "Capacity tier".
Archive Tier – Cold storage, data with a low probability of needing to be accessed. This is useful for long-term retention and is immutable by nature.  Veeam has added native support for AWS S3, Glacier, and Glacier Deep Archive, as well as Azure Blob to push data to their clouds directly from Veeam Backup and Replication
All of this data movement can be automated based on the tier-based and policy-based SoBR management.
A use-case scenario would look like this: We have a backup SLA for a customer requiring 30 day on-site retention and one-year off-site retention. When a new backup is run, the most recent point is pushed to Performance Tier SoBR, which will automatically push the previous day backup from Performance Tier to Capacity Tier. The last 29 days of backups live on the Capacity Tier storage, with older backups aging out to the Archive Tier.
Expanded Instant Recovery – This is something I'm really excited about. Veeam Instant Recovery now supports SQL and Oracle Databases, regardless of size, to be pushed immediately back into production. On top of that, they've added NAS File Share instant recovery, giving Veeam the ability to push entire file shares right back onto the production NAS. The other great addition in v11 is expanded Hyper-V support. Not only is it supported, but ANY Veeam backup can be instantly restored to Hyper-V, which is really useful as a migration tool to go from vCenter or vCD backups to Hyper-V. Even in a worst case scenario, pushing backups to Hyper-V, we will keep customers up and running.
Hardened Linux Repositories – Veeam B&R v11 now supports Linux-based repositories that are storage agnostic and use XFS block-cloning.
Veeam Service Provider Console v5 – v5 has some great new features that I'm going to list below:
Supports Mac and Linux agents – We can now do agent-based backups on Mac and Linux workstations and endpoints
Cloud-Native Management for AWS and Azure – For this I'm going to directly quote Veeam: "Veeam Service Provider Console v5 now offers direct line-of-sight into storage consumption utilized by Veeam Cloud Connect as backups are moved into lower-cost object storage that is utilized as capacity and archive tiers."
Now Supports MFA for portal users
Increased Cloud Connect Visibility – Quoting Veeam again here: "visibility into tenant workload consumed by Veeam Cloud Connect's insider protection provides increased management of all your customers' data." It will be useful on our end to have expanded visibility into a customer's Cloud Connect usage.
vCloud Director – Veeam B&R v11 now supports direct site-to-site replication for vCloud Director, allowing for vApp level replication.
Veeam Disaster Recovery Orchestrator v4 (formerly Veeam Availability Orchestrator) – A useful integration tool for testing and orchestration backup and DR solutions, including Backups, Snapshots, Replica, and CDP backups. It allows us the ability to run tests for a customer's backup and DR solution without pushing to production. It also supports storage snapshots for NetApps since v3, v4 added Lenovo ThinkSystem DM series storage support.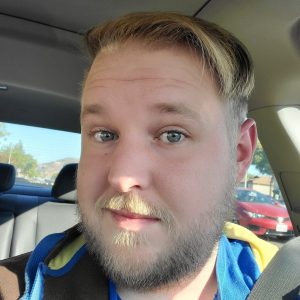 Sean Carnely, Cloud Engineer, is an NFINIT primary backup technician. He is a Veeam Technical Sales Professional.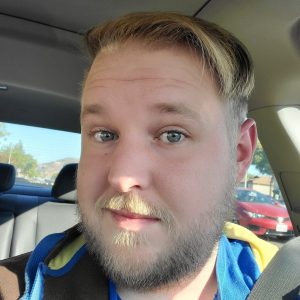 Cloud Engineer
He is a Veeam Technical Sales Professional.